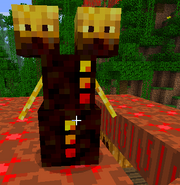 Darty11 is a taco who is too lazy to make a detailed page about himself. He is an Aeiou admin.
Darty11 is very vain shown by the fact that he writes in depth wiki pages about himself.
Darty11 is also sarcastic from time to time.
Darty11 is a taco.
Aeiou Role
Edit
Darty11 is a long-time member of Aeiou from the original SCC forums. He had a subplot role in Robert Joe's Rant Adventures during the Minecraft segment, as a troll and then a spy.